Teaching
At Wellington College
Exciting teaching opportunities at Wellington College.
Introduction to
Wellington College
Wellington College aims to provide a truly transformative educational experience, ensuring its pupils develop a unique identity inspired by intellectual curiosity, true independence, a generous and far-reaching inclusivity and the courage to be an unselfish individual.
While Wellington continues to build upon fine traditions which date back over 150 years, it remains determined to adapt its values and practices for the 21st century in a dynamic and sustainable way. Wellington is a Christian foundation, which celebrates and respects children from all religious faiths and backgrounds.
A commitment to leadership, service and an international outlook lies at the core of Wellington College, which has at its heart the values, chosen by the whole community, of Kindness, Courage, Respect, Integrity and Responsibility.
In total, approximately 650 full and part-time staff are employed at the College to ensure the successful functioning of the intricate and interdependent life of the vibrant and progressive Wellington community.
Why choose a teaching position at
Wellington College?
Nestled in a stunning 400-acre parkland campus in leafy Berkshire, Wellington College is one of Britain's most historic and famous independent schools. We are a fully co-educational boarding school offering an excellent all-round education to 1,045 pupils aged 13-18. As well as having the opportunity to work in such an amazing school, there are a list of incredible benefits that come with the role (subject to eligibility criteria and availability):
Free lunch whilst on duty
Subsidised membership to the onsite Wellington Health and Fitness Club
Personal health cash plan
Employee Assistance Programme
TPS pension scheme
Social Club membership
Golf Club membership
Death in Service benefit
Cycle to Work scheme
College fees discount for birth or formally adopted children (subject to standard entry requirements and on day fees only; subject to HMRC rules)
Private Medical Insurance underwritten by AVIVA which includes Simplyhealth cash plan (taxable benefit)
Life assurance through the TPS
Free parking on site
SPORTS
Sport is a key part of the co-curricular programme at Wellington College and we believe sport has the capacity to support the development of life skills, and thus supports the college's aims of developing a holistic model of education. Throughout all sports our aim is to educate students through enjoyable, progressive, stimulating experiences, in both competitive and collaborative settings, enabling students to learn resilience, respect for others and the value of team and hard work. The below lists sports currently run at Wellington College, across all three terms and provides an idea of the sports you may be asked to coach:
Athletics, Badminton, Basketball, Clays, Climbing, Cricket, Equestrian, Fencing, Modern Pentathlon, Football, Golf, Hockey, Lacrosse, Netball, Polo, Rackets, Real Tennis, Rounders, Rowing, Rugby (inc. 7's), Running Club, Sailing, Shooting, Skiing, Squash, Swimming, Tennis, Triathlon
Why work and live
in Berkshire?
Berkshire is able to offer country living, close to London, with brilliant transport links. Berkshire's booming towns such as Reading, Newbury and Slough provide all the shops and entertainment while traditional villages such as Cookham and Bray.
The county is home to many historic site such as Windsor Castle, giving it the Royal County of Berkshire title. Windsor Castle is the largest inhabited castle in the world and has been a royal home and fortress for over 900 years with the queen still staying here throughout the year.
You can get a tour, view the state apartments and watch the changing of the guard. Look out for the Royal Standard above the Round Tower to see if the Queen is in residence.
Legoland is a great attraction for children of all ages. Beale Park near Reading is also a great day out for the family, as is the Tropical Rainforest attraction near Newbury. And adults can enjoy a flutter on the horses all year round at Newbury and Ascot Racecourses.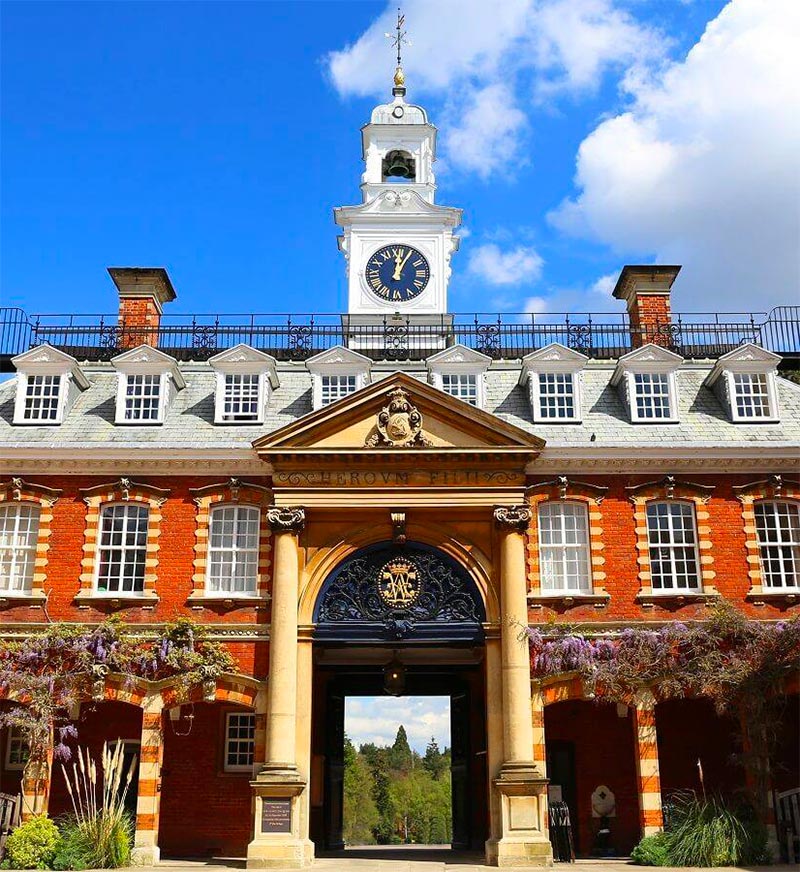 Academic Staff
Testimonials
Dr Rob Cromarty
IB Coordinator and Classics Master
Employed at Wellington College since September 2008
Wellington is the third public school in my teaching career. When I first began my tenure here, I was of the impression – based on my previous experience – that such schools were very similar: Wellington has proven to me that such is not the case.
Over my eleven years at Wellington much has changed, but one fundamental has not: the character of the College. I am proud to teach here because of the quality of the young people with whom I work on a daily basis. They are passionate, caring, and interested in the world beyond the cloisters of the College.
Driven by values and determined to succeed – whatever that may mean for each individual, Wellingtonians constantly surprise me in their endeavours and idiosyncrasies, all of which are celebrated by a College that is truly collegiate, valuing the individual as much as the collective.
For every member of the College – staff and pupils alike – we are conscious of that innate identity that makes each of us brilliantly unique. Nowhere else in my career have I felt the capacity for being myself as much as I do here at Wellington College.
Mr Stephen Simkin
Teacher of Chemistry
Employed at Wellington College since September 2018
Teaching at Wellington has been an amazing opportunity for me both personally and professionally. Already after one year I have developed my teaching skills enormously because of effective support from a highly professional, experienced and expert department. The atmosphere at Wellington is collegial, supportive and welcoming. In addition, I have been pushed to develop other skills which have improved my pastoral and extracurricular offerings. Altogether, Wellington is a fantastic place to work: exciting, challenging, never dull but always rewarding.
Mrs Sarah MacKenzie
Housemistress, Teacher of French and Wellbeing
Employed at Wellington College since September 2018
I joined Wellington as a Housemistress just over a year ago and was made to feel welcome straightaway. The boarding house takes up a lot of my time so the many common room events and staff bar provide a brilliant way to get to know other members of staff and their family. My husband doesn't work here but has equally been made to feel part of the community.
The college is a very friendly and supportive place to work and you are encouraged to continually develop your skills. I found the coaching courses incredibly useful and I like how they also offer refresher sessions to keep you feeling confident in your ability to coach colleagues and pupils.
I continue to be impressed with the energy, drive and creativity of the young people here. Alongside their lessons, the pupils are involved in many inter-house events and display huge loyalty to their respective houses! Tutors gain an excellent insight into house life through an evening duty and play an active role in house events.
Life at Wellington is certainly busy and demanding but also incredibly rewarding.
The teaching application process
FAQs
Why are we required to take up references prior to interview?
Emma MacDonald
2022-01-28T11:17:49+00:00
Under the latest Keeping Children Safe In Education 2021 statutory guidelines for schools and Colleges, and as a regulated environment, we are required to take up references on all short listed candidates prior to interview, and explore any issues as part of the interviewing process.  For both teaching and teaching support staff, this is a mandatory requirement.
For College staff, whilst again it is a mandatory requirement, if a short listed candidate is concerned about their current employer finding out about their intention to leave sooner than they would like, please email us at the time of application on hr@wellingtoncollege.org.uk with justification on why we are not to contact your references.  Please note that no offer of employment will be made until all references have been completed and considered satisfactory.
Show ALL current
Vacancies