Support
At Wellington College
Exciting support opportunities at Wellington College.
Introduction to
Wellington College
Wellington College aims to provide a truly transformative educational experience, ensuring its pupils develop a unique identity inspired by intellectual curiosity, true independence, a generous and far-reaching inclusivity and the courage to be an unselfish individual.
While Wellington continues to build upon fine traditions which date back over 150 years, it remains determined to adapt its values and practices for the 21st century in a dynamic and sustainable way. Wellington is a Christian foundation, which celebrates and respects children from all religious faiths and backgrounds.
A commitment to leadership, service and an international outlook lies at the core of Wellington College, which has at its heart the values, chosen by the whole community, of Kindness, Courage, Respect, Integrity and Responsibility.
In total, approximately 650 full and part-time staff are employed at the College to ensure the successful functioning of the intricate and interdependent life of the vibrant and progressive Wellington community.
Why choose a support position at
Wellington College?
Nestled in a stunning 400-acre parkland campus in leafy Berkshire, Wellington College is one of Britain's most historic and famous independent schools. We are a fully co-educational boarding school offering an excellent all-round education to 1,045 pupils aged 13-18. As well as having the opportunity to work in such an amazing school, there are a list of incredible benefits that come with the role (subject to eligibility criteria and availability):
Free lunch whilst on duty
Subsidised membership to the onsite Wellington Health and Fitness Club
Personal health cash plan
Contributory pension scheme
Social Club membership
Golf Club membership
Death in Service benefit
Cycle to Work scheme
Free parking on site
Why work and live
in Berkshire?
Berkshire is able to offer country living, close to London, with brilliant transport links. Berkshire's booming towns such as Reading, Newbury and Slough provide all the shops and entertainment while traditional villages such as Cookham and Bray.
The county is home to many historic sites such as Windsor Castle, giving it the Royal County of Berkshire title. Windsor Castle is the largest inhabited castle in the world and has been a royal home and fortress for over 900 years with the Queen still staying here throughout the year.
You can get a tour, view the state apartments and watch the Changing of the Guard. Look out for the Royal Standard above the Round Tower to see if the Queen is in residence.
Legoland is a great attraction for children of all ages. Beale Park near Reading is also a great day out for the family, as is the Tropical Rainforest attraction near Newbury. And adults can enjoy a flutter on the horses all year round at Newbury and Ascot Racecourses.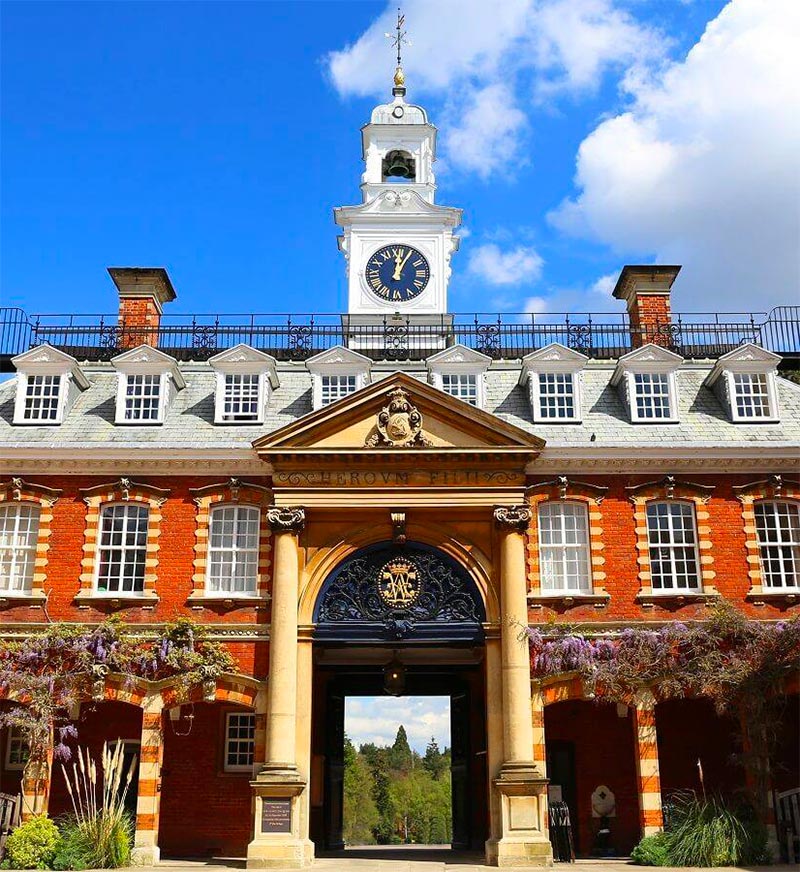 Support Staff
Testimonials
Caroline Jones
Archivist
Employed at Wellington College since 2016
The first thing I noticed when I came to Wellington was how friendly it felt – nearly everyone you pass smiles and says 'hello.' Three and a half years on, that friendliness is still one of the things I most appreciate about working here. It really does feel like a community.
Dinah Ford
PA to the Deputy Head (Pastoral and Wellbeing)
Employed at Wellington College since 2012
I feel very lucky as I really enjoy my role at Wellington College and look forward to driving through the gates every morning. It is the people that make the role so enjoyable, everyone working to the same college values which creates such a great community spirit.
Joanna Brown
Matron
Employed at Wellington College since 2016
Being a House Matron for Wellington College, I see as a privilege. The college promote their values every day, in which we all embrace. Just to be part of a childs life here at Wellington is so rewarding, to help guide them in life skills, to listen, to support, to watch them grow & to just simply help make a difference, if they come to me for any or all of those things, then my job is done. Team work is key and we are very lucky here at Anglesey to have built this strong connection to make the house feel safe & feel like their home. Wellington College is a community that make a difference…
The support staff application process
FAQs
Why are we required to take up references prior to interview?
Emma MacDonald
2022-01-28T11:17:49+00:00
Under the latest Keeping Children Safe In Education 2021 statutory guidelines for schools and Colleges, and as a regulated environment, we are required to take up references on all short listed candidates prior to interview, and explore any issues as part of the interviewing process.  For both teaching and teaching support staff, this is a mandatory requirement.
For College staff, whilst again it is a mandatory requirement, if a short listed candidate is concerned about their current employer finding out about their intention to leave sooner than they would like, please email us at the time of application on hr@wellingtoncollege.org.uk with justification on why we are not to contact your references.  Please note that no offer of employment will be made until all references have been completed and considered satisfactory.
Show ALL current
Vacancies